Santander 4 – 7 SEPT 2024
<< Voice Moves
The World>>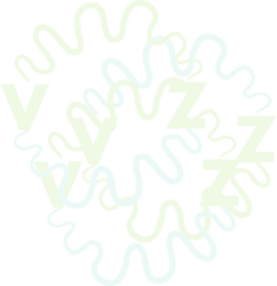 It is a pleasure to present the 15th Congress of the PEVOC (PanEuropean Voice Conference) to be held in Santander between Wednesday 4 and Saturday 7, September 2024.
"Voice Moves the World". The voice is not only a sound emission system that has to be in the best possible condition, to perform in a harmonious and beautiful way, but it must also be an instrument to generate desire and mobilize those who listen to us. When used with Precision and Art, the repercussions on the flow of actions are immediate.
This congress aims to transmit science with the research of each participant through scientific presentations, keynote lectures, panel discussions, workshops, and posters. The focus will cover the voice apparatus and its function, voice disorders and their assessment and treatment, voice analysis and measurements, as well as methods and approaches for voice care and training. All these areas of work will deal with both the spoken voicte and the artistic voice (singer, actor, speaker). At Pevoc 2024 we have Vocal Lab – an area where participants will be able to practise singing, experiment with words and speech – all under expert guidance.
But besides all this, the Congress also aims to promote initiatives to create new lines of research for the future on the role of the voice in communication so that it has repercussions not only on voice professionals, but also on society in general.
We encourage voice scientists, physicians, speech-language pathologists, voice teachers, acousticians, and students from all over the world to participate in this Congress to learn and to exchange knowledge.
Santander is a welcoming city, in which the inhabitants live focused on its enormous bay. In addition, the mountains that surround it generate a contrast that encourages adventure while providing a safe haven for inhabitants and visitors alike. The greenery that flourishes all around the region of Cantabria produces the sensation of being immersed in nature and being filled with its inherent natural energy.
Come to Santander!! You will live an unforgettable experience. We will be expecting you.
Aprender hoy es más fácil que nunca. Hay muchas formas eficaces como ver un video de una conferencia, leer un libro, leer un artículo recién publicado. Pero hay algo único que sólo se puede hacer en ciertos foros como este: vivir una experiencia inolvidable.
Este encuentro busca una Comunicación Viva, pasar de la "palabra" a la "Palabra que Convence y Mueve", conjuntar voz y música para que los divulgadores, los jefes de equipo muevan a la gente. Y también para conocer nuevas líneas de investigación en el campo clínico y terapéutico, en el mundo del canto y de la didáctica del canto.
El mejor traje que hay que traer puesto es "Escuchar con Empatía y Atención" para generar pensamientos, pensar sobre lo que te dicen y no solo oír. Esa empatía nos hará entrar en una participación de la acción.
Cantar nos une. Y la unión hace la fuerza. Toda persona o todo grupo se potencia con su voz. Y las personas que nos dedicamos a curar y potenciar la voz somos MUY importantes para la Sociedad.
Hay que seguir creciendo con Ciencia y Arte. Y ayudados por la Tecnología.

NETWORK
Network with the world's leading Otolaryngologists, SLPs, Scientists, Performing Artists and Teachers. Connect people and workgroups, research, and development of new ideas. Find answers to many questions that daily practice poses when we perform the act of singing – vocal therapy, diagnosis or treatment of patients with voice problems – and see how others have solved it.

KEYNOTE SPEAKERS
Be entertained by the Keynote speakers who will present their very latest scientific research, but above all, they will open our minds to the future. Prof Sophie Scott (UK), Neuroscientist, Institute of Cognitive Neuroscience (UCL). Prof. Dr. Bernard Richter (DE), Phoniatrician, Freiburg Institute for Musician Medicine. Dr. Giovanni di Rossi (IT), Phoniatrician, Studi Santa Chiara. Prof. Dr. Mara Dierssen (ES), Neurobiologist, Center for Genomic Regulation (CGR). Prof. Zhaoyan Zhang (USA), Engineer, University of California, Los Angeles (UCLA). Prof. Jan Svec (CZ), Engineer, Palacký University Olomouc.

VOCAL LAB
Work in a Vocal Lab to be able to see and discuss issues of daily practice with experts who will be there or with other colleagues. Trying new ways of approaching solutions to issues, sharing research. In this Vocal Lab we will sing differently, we will speak with impact, vocal analysis will be taught, research procedures will be reviewed. Virtual Reality will be applied to the voice, and other experiments will be analysed, research will be shared and learned. The result will be growth in research.

ADVANCING THE RESEARCH
Be part of advancing the research so that you can continue or start research in the field of voice and we can achieve faster and more effective advances. CONCLUDE EACH DAY reflecting upon what has been discussed or taught in the sessions and thus be able to take on board all the guidelines explained.

SINGING WITH SCIENCE
Sing wisely, all together, once a day. There will be meetings in which, applying a principle that science has investigated, changes in the voice of the participants can be studied. It will be a different song, from another perspective although always creating and moving emotions.

HQ TECH RESOURCES
Thanks to high-resolution technology, advances in science are more precise. We will have the privilege of seeing, examining and manipulating many of these commercial products related to Voice so as to achieve faster and more long-lasting results.

FLASHMOB
Watch or participate in a flashmob to give life and action to an activity that combines the magic of the voice with the power of the body, thus generating power to move the world to improve it.

TALKS & WORKSHOPS
Listen and Participate in Talks and Workshops which will be attractive and fascinating.

MEDICINE SCIENCE & ART
Unite medicine and science with the artistic world to grow harmoniously. Science & Art. Marvel at Artistic Activities like singing, hearing others sing, allowing ourselves to be seduced by the actor's art.