Santander 4 – 7 SEPT 2024
<< Voice Moves
The World>>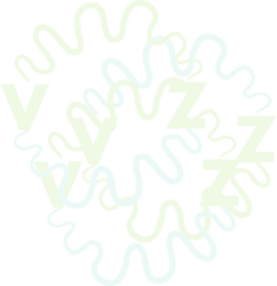 It is a pleasure to present the 15th Congress of the PEVOC (PanEuropean Voice Conference) to be held in Santander between Wednesday 4 and Saturday 7, September 2024.
"Voice Moves the World". The voice is not only a sound emission system that has to be in the best possible condition, to perform in a harmonious and beautiful way, but it must also be an instrument to generate desire and mobilize those who listen to us. When used with Precision and Art, the repercussions on the flow of actions are immediate.
This congress aims to transmit science with the research of each participant through scientific presentations, keynote lectures, panel discussions, workshops, and posters. The focus will cover the voice apparatus and its function, voice disorders and their assessment and treatment, voice analysis and measurements, as well as methods and approaches for voice care and training. All these areas of work will deal with both the spoken voicte and the artistic voice (singer, actor, speaker). At Pevoc 2024 we have Vocal Lab – an area where participants will be able to practise singing, experiment with words and speech – all under expert guidance.
But besides all this, the Congress also aims to promote initiatives to create new lines of research for the future on the role of the voice in communication so that it has repercussions not only on voice professionals, but also on society in general.
We encourage voice scientists, physicians, speech-language pathologists, voice teachers, acousticians, and students from all over the world to participate in this Congress to learn and to exchange knowledge.
Santander is a welcoming city, in which the inhabitants live focused on its enormous bay. In addition, the mountains that surround it generate a contrast that encourages adventure while providing a safe haven for inhabitants and visitors alike. The greenery that flourishes all around the region of Cantabria produces the sensation of being immersed in nature and being filled with its inherent natural energy.
Come to Santander! You will live an unforgettable experience. We will be expecting you.
We are empowered by our voice. It is an essential pillar for our communication. As voice professionals we need to understand how to care for it, improve it and understand every aspect of it. People who dedicate their lives to healing and improving others' voices have become very important to society. 
Global accessibility to digital technologies has made learning more approachable than ever. However, it seems there is something missing – the experience of learning through the collective and the unique comprehension that the gathering of individuals can generate. Thereby, in this conference we want to strengthen learning and sharing in a way that can only be done in forums like this one; by living an unforgettable collective experience.
This conference aims to be an encounter of professionals and practitioners who seek Flowing Communication. As a voice community, in this Pevoc15 Santander we wish to promote knowledge that galvanizes the listener into trying new ways of thinking, working, and communicating. We will combine Voice&Music, Science&Art, to become the connecting channels of our community. Voice experience will become the conduit to explore new lines of research in the clinical and therapeutic field, as well as in the world of singing and singing didactics. 
In this Pevoc 15 we invite you to Alive Learning, an opportunity to enrich your network, listen and participate in talks and workshops, know advances in research and new tech resources. We propose refreshing activities to enjoy voice and science, such as participating in the vocal lab, imbibing science and singing and being part of voice actions

NETWORK
Networking is essential in order to work together and push the boundaries of our research. At Pevoc15 we will network with the world's leading Otolaryngologists, SLPs, Scientists, Performing Artists, and Teachers. You will have the chance to connect people and workgroups, research, and develop new ideas. Answers will be found to many questions that daily practice poses when we perform the act of singing – vocal therapy, diagnosis or treatment of patients with voice problems –  and we will see how others provide solutions.

KEYNOTE SPEAKERS
Be enlightened by the keynote speakers who will present their very latest scientific research, but above all, will open our minds to the future. 
Prof. Sophie Scott (UK), Neuroscientist, Institute of Cognitive Neuroscience (UCL).

 

Prof. Dr. Bernard Richter (DE), Phoniatrician, Freiburg Institute for Musician Medicine.

Prof. Dr. Giovanni di Rossi (IT), Phoniatrician, Studi Santa Chiara.

 

Prof. Dr. Mara Dierssen (ES), Neurobiologist, Center for Genomic Regulation (CGR).

 

Prof. Zhaoyan Zhang (USA), Engineer, University of California, Los Angeles (UCLA).

 

Prof. Jan Svec (CZ), Engineer, Palacký University Olomouc.

VOCAL LAB
We propose a singing space –Vocal Lab– where people will share singing, methodologies, and concerns. We will be able to see and discuss issues of daily practice with experts and other colleagues. In this Vocal Lab we will sing differently, learn vocal analysis, and review research procedures. Virtual Reality will be applied to the voice, and other experiments will be analysed, and research will be shared and discovered. The result will be growth in research.

ADVANCES IN RESEARCH
Research is advancing in leaps and bounds. Thereby, in our practice we need to know the latest data, methods, and therapies. Being part of advancing research helps you to continue or commence research in the field of voice and to achieve faster and more effective results. Each day will be full of new information, debates, and ideas that promote new research.

EXPERIENCE SCIENCE AND SINGING
Can we change voice parameters in a short time? Experiencing singing with the help of science benefits voice parameters. Thereby, we propose to Sing wisely, all together, each day of the Congress. There will be meetings in which, applying a scientifically researched principle, changes in the voice of the participants can be studied. 

HQ TECH RESOURCES
Thanks to High-Resolution Technology, advances in science are more precise. We will have the privilege of seeing, examining and manipulating many of these commercial products related to Voice so as to achieve faster and more long-lasting results.

VOICE ACTION
Watch or participate in voice actions such as singing and dancing or go inside a huge resonance chamber.  We will be astonished by  invigorating activities that combine science and the attraction produced by an artistic voice. Absorb yourself in a voice action and see how an elastic and energetic body moves. 
These actions generate power and energy to move and improve the world.

TALKS & WORKSHOPS
Listen and participate in activating Talks and Workshops, which will demonstrate their application in daily practice or help continue further research. Listening to other colleagues helps to understand what others do with similar voice problems that you encounter in your daily activity.
We maximize short oral talks that show sample data, apply science in daily voice activity, and offer new ways of thinking about voice.
Furthermore, we embrace workshops based on practice.

MEDICINE SCIENCE & ART
Uniting medicine and science with the artistic world helps us to advance in all fields. Singing is completely linked to science and medicine, and both should be intertwined to advance together: Science & Art. Scientists should listen to singers and singers should take advantage of tried and tested scientific methodology.